is a Psilocybin-assisted meditation and treatment centre being hosted at Ni Mala Wellness Centre at the Source Farm Ecovillage in St. Thomas, Jamaica, founded by Mushroom Mountain and The Ni Mala Wellness Centre as a mutual partnership. 
The goals of Blue Portal Psilocybin Treatments Centre is to provide a drug-free alternative to achieving a healthy mind, body and soul connection and a better understanding of one's purpose and connection in life. 
Participants range from healthy persons seeking access to higher creativity potential, or persons in need of psychic calibration to assist in managing challenges with addiction, depression, anxiety, substance abuse, weight loss, terminal illness, etc. Visiting participants are scheduled based on similar conditions to enhance the group setting and sense of community among participants.
STEP 1 - REGISTER FOR SESSION: INTERVIEWS AND MEDICAL SCREENING ($100 Non-refundable fee) . Immediately following your registration you will be contacted by The Blue Portal and Source Farm staff for a brief phone or skype interview to discuss the experience, review your medical history, and to understand the expectations from all parties involved, including intentions, Source Farm behavioral guidelines and prohibitions, along with more personal questions about your interest to receive a facilitated psilocybin session. After the you have been approved, you may register online for your trip, so dates are secured and you may book a flight using the guidelines for transportation in Step 2. Your interviewing agent will discuss ideal travel options for you to arrange. Please email your application to Tradd Cotter at myceliumtradd@gmail.com. 
STEP 2 - TRAVEL - CHOOSING FLIGHTS TO COINCIDE WITH TRANSPORT AND PASSPORT/CUSTOMS INFORMATION - Your arrival destination is in Kingston, Jamaica at the Norman Manley International Airport code (KIN). To avoid long waits or pickup times the transport to Source Farm will be available for flights arriving between 6:30pm and 8pm on your registration start date. Driver will greet you just outside of customs exit (LOOK FOR THE BLUE PORTAL LOGO AND YOUR NAME). Snacks and drinks are provided in your approximate 1 hour transport time to Source Farm. Make sure you have a valid passport that does not expire during your stay. Additional information about your arrival and stay will be emailed to you prior to your departure, tips and hints for navigating customs, and items you should bring to make your stay comfortable and enjoyable. The last day of your registration is your early morning departure. The shuttle will leave Source at 5am to Kingston airport. The best return flights are early morning between 7:30 and 9am. If you wish for private transport outside of our shuttle windows, there will be an additional cost.
STEP 3 - ENJOY THE EXPERIENCE! Once the interviews are complete and your flight is booked, we look forward to your all inclusive stay at the Source Farm to experience The Blue Portal!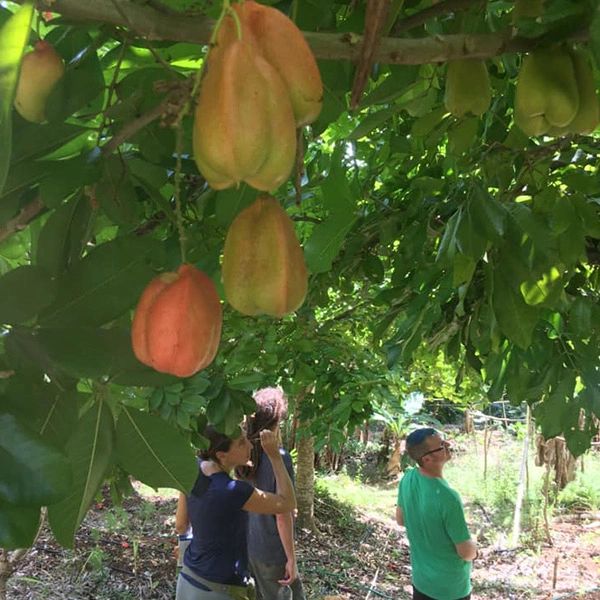 Nomi giving a tour of the Source Farm gardens
Cancellation Policy: 50% Refund if cancelled within 14 days of scheduled visit. 25% refunds if cancelled within 7 days before the arrival. 
WHY CHOOSE THE BLUE PORTAL OVER OTHER PSILOCYBIN RETREATS?
Staffing for Support, Mindfulness and Harm Reduction.

Participants can relax knowing that our staff is here to provide personal safety and health during your visit and sessions. Registered nurse is on staff and hospital is nearby.

Set and Setting
While some retreats are week-long rentals at hotels and resorts, The Blue Portal is a permanent facility located at the Source Farm, a beautiful tract of land that is organically farmed and powered by solar and wind.  Healing starts by making connections, away from distractions of city life, with nature outward and inward, and its important to begin the healing with the right place and people around you, focused on your well begin and safety.  There are no TVs. Internet is available near the office. It is encouraged to minimize the use of technology and limit or avoid online activity. The healing center overlooks the ocean and nighttime, and the star-gazing is amazing! Healing begins the moment you arrive and continues long after you leave.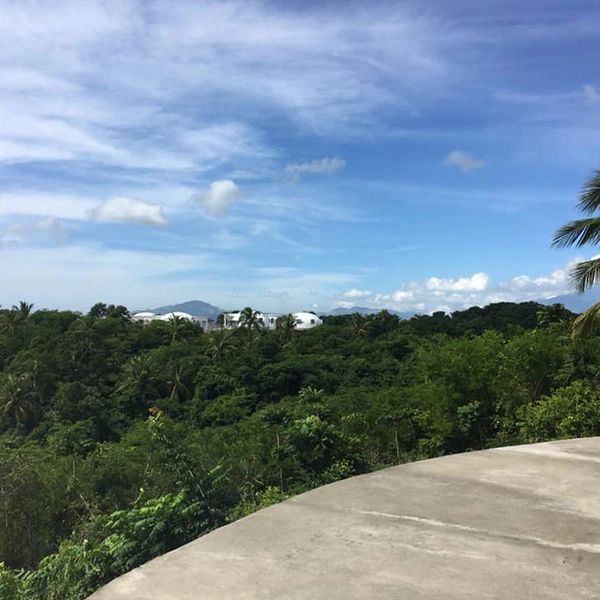 A view from Ni Mala
Support Attendees
Some participants have requested a family member, sibling, good friend, doctor, spiritual advisor, or personal doctor attend the duration of the stay for support.  If you have a physical impairment that limits your mobility, or if you feel more comfortable having someone you know at the site, we offer a reduced rate for staying at the facility.  Everything is included in the stay except the psilocybin session, the massage and reiki, and the divination reading. Attending the debriefing is at the consent of the person receiving the psilocybin session. Please click here to book a Support Atendee Stay. 
Once a participants application is approved and their session is confirmed, choose this option and a Blue Portal representative will contact you to match your stay with the participants session window.
What is the Property and Nearby Towns Like?
The Source Farm is an intentional community and ecovillage, with innovative natural building structures powered by nature. The Source Farm Foundation and Ecovillage is located in Retreat, St. Thomas, the most eastern parish in Jamaica. Before Columbus, it was heavily populated by Taino (Native People of Jamaica). St. Thomas was the first place that Columbus made landfall and one of the first Spanish settlements in the Caribbean. The Source is technically located in Retreat, but we consider ourselves part of the Johns Town Community. The Source overlooks the Caribbean Sea and most of Morant Bay.  Morant Bay is the capital city of St. Thomas. It is historic because of Paul Bogle and William Gordon, two of Jamaica's national heroes. Morant Bay overlooks a beautiful bay and most of the city sits on a hill. There are three main streets to the city. Queen Street is the main street with the major banks, post office, library, internet café, cambio, vegetable market, pharmacy and general stores. The supermarkets and hardware stores are located on the side streets. It is a crowded and busy town, with many vendors selling food and goods on the sidewalks as well.
https://www.thesourcefarm.com/ecovillage/living/
Where will I be sleeping?
General registrations include a hotel stay at the private hotel style rooms next to the property. Almost all of your time will be spent at the farm attending meetings, exploring the trail and creek, dining, and socializing with other visitors. For upgrades and options for staying in any of the buildings or structures on the farm please contact the Blue Portal before registration.
One on One Mediated Sessions and Support
Every participant receives private mediated sessions with an experienced facilitator.  Our dedication is to the extreme focus of every individual throughout the healing process. Orientation day is when participants meet and begin the bonding experience with their mediator, who is available throughout the week and will also be in contact with for the follow up sessions after the week has passed.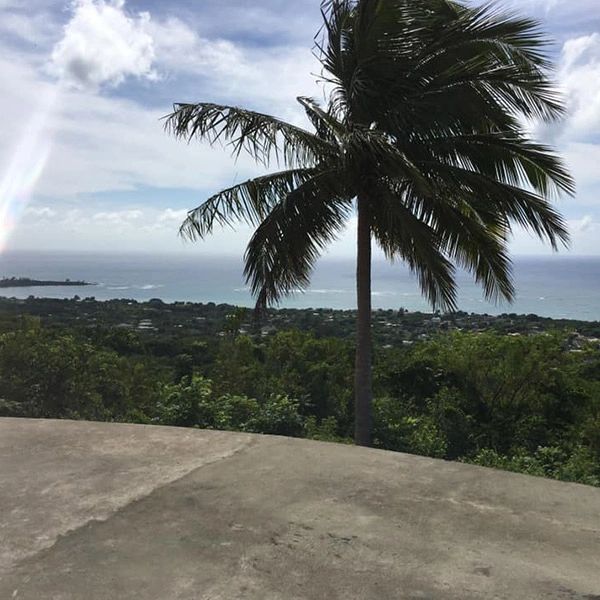 A view from Ni Mala
Are Private Group Sessions Available?
Yes! Private group sessions are available on request and on an approval basis. Please contact the Blue Portal for approval and rates.
Can I Have Someone Accompany Me or Attend for the week without a Psilocybin Session?
Yes! A reduced rate is available for those traveling who would like emotional support or if physical assistance is required.

Additional attendees are not allowed to be present during the night of the treatment sessions unless they need to be present for medical support.

Everything is included with the exception of the Psilocybin treatment and private counseling services. Please click here to book your stay. 
Recorded Audio Sessions and Written Reports
Psilocybin experiences are lengthy and sometimes full of valuable information that surfaces suddenly and rapidly develops during a session. Facilitators take written notes of major events and interactions. Recording of the session is optional and encouraged to revisit the experience to extend the therapy beyond the weeklong visit. Copies of the recording are made available to the participant and researchers collecting data with approval.
What is a Mediated Psilocybin Session Like at The Blue Portal?
Debriefings and Group Discussions

Private meetings with your facilitator are scheduled and arranged during your visit to maximize the efficiency of the session. Participants are encouraged to attend group socials and have the opportunity to speak to those who have had their experience, that are willing to open up and share their transformations.

A mediated psychedelic experience is a powerful and safe tool that can be life-changing.  Psilocybin is non-toxic and non-addictive, unlike some pharmaceutical treatments that are a "pill a day" or "band-aid" approach to ignoring the deep, underlying issues that cause a particular unwanted condition such as depression, anxiety, PTSD, obesity, alcoholism, nicotine addiction, and other substance abuse concerns.  Our treatment locations are comfortable beds in a room with candlelight and comforting artwork and light music.  Participants are recommended to wear the eye shades provided to direct their journey within and to explore your consciousness deep and far beyond your superficial levels of awareness. The eye shades provided allow for your eyes to open and close without touching the shades to give you a sense of total darkness and the ability to roam your thoughts and landscape without ever standing up, much like the experience of a virtual reality simulation, where you control the visions. Psilocybin at a dose of 5-7 grams has an onset of about 20 minutes as your sensations of touch and sight begin to amplify.  About 30-45 minutes into the experience you will drop into the full spectrum of the session, the most powerful arena, which amazingly lasts about 3-4 hours.  It is during this time that participants will unlock doors and discover potential solutions to their pain and suffering, or see the reality in a whole new light.  Your mediator is there at all times for any or no discussion, it is totally up to you to ask for advice or comfort if the experience is overwhelming at times. The last 2 hours of the session are very rewarding, as you are snug in your new skin, and your body and mind relax into the most comforting and content sleepiness, exhaustion from the intensity and progress has made you tired, and so most may find sleep the best option.  
The first session can be uncomfortable, like your first roller coaster ride, many describe the experience as a rebirth, and the memories are long lasting. Many participants feel a prolonged sense of permanence in the effects of psilocybin on their condition or intention.  The mediator is your anchor and safety navigator, which allows you to go deep without the fear of anxiety or personal injury.  All mediators have experience with the psychedelic landscape and will help you navigate the hallways if needed.  Mediators also take notes on your behavior, verbalization, and your visions for your debriefing the following day.  Sessions can also be audio recorded for your records and for research.  

A full orientation of expectations and guidance is provided a month before your session.  Preparing mentally and physically before a session begins weeks in advance,and your mediator will contact you with specific recommendations to make the most out of your healing session. 
What is a Divination reading and is it optional?
Coming Soon!
Overlapping Focus Group Weeks versus Mixed Condition Groups
Unlike other retreats, The Blue Portal screens participants and registers sessions based on the conditions seeking improvement. Participants benefit from arriving and leaving the healing center with opportunities to socialize and interact with like-minded individuals, further strengthening bonds and enhancing the overall experience with a "strength in numbers" approach. These connections are long lasting and can persist long after a single treatment.
Expertly Raised Organic Psilocybin Mushrooms and Laboratory on Site
It all begins with the quality of the mushrooms. Our mushrooms are produced on-site by Blue Mountain Mushrooms, a partnership between Source Farm and Mushroom Mountain (USA). The mushrooms are produced in batches that are clonal and predictable for dosing compared to wild specimens that range from low to high, which is extremely variable in response. In order to properly calculate dosage the mushrooms are weighed with precision scales and administered according to body weight of the participant.
Healthy Organic Meals Prepared Fresh Daily
Fresh, organic and locally sourced food is an essential part of the healing process.  The mindfulness of consuming pure substances and cleansing the body of toxins plays an important role in the healing process. Participants can visit the farming area and even volunteer to assist the day to day activities which include harvesting and cleaning the food that is to be prepared daily.
Fresh baked bread rolls, with akee, fried plantain, fruit, and freshly squeezed plum juice


SAUTEED VEGETABLES WITH FRESHLY PICKED FRUIT
All Inclusive Stay
Forget about money for a week and enjoy the moment! From the moment you are picked up at the airport to your departure, the center has no hidden fees.  There is a small gift shop and crafts from locals for purchase, but otherwise all lodging, meals and excursions are included with the fees. Cost of Admission to waterfalls and private beaches included for excursion days. Additional excursion fees will apply if space is available on days that allow for free time on a space basis. Additional dosing sessions are considered on a one by one basis and will incur a separate charge but not guaranteed.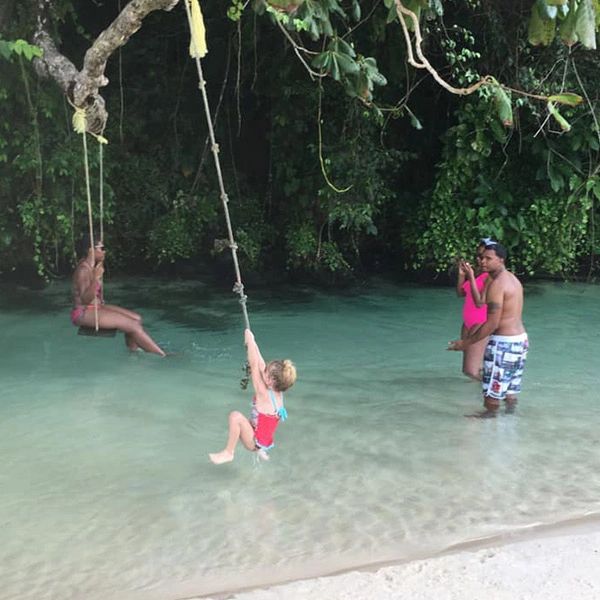 French Quarter Beach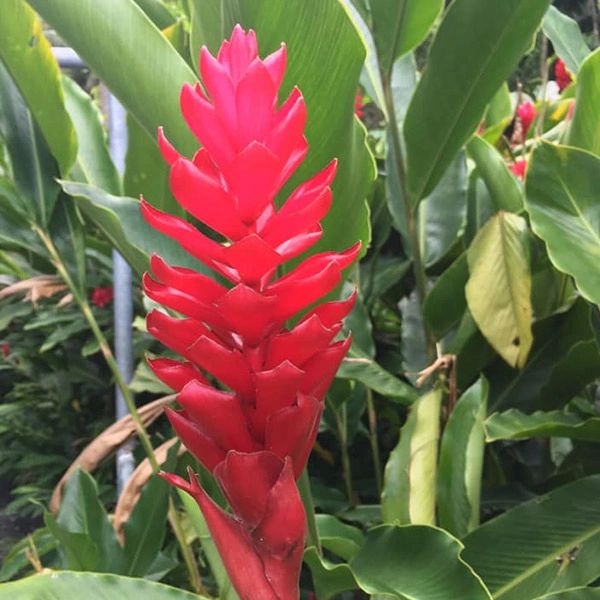 Reach Falls
What is there to do on excursion days?
The beach is ten minutes away, day trips to Reach Falls and to Frenchman's Quarter private beach.
Links to Resources
Recommended Reading Before Your Arrival
How to Change Your Mind (book, kindle. Audible)

Michael Pollan, Chelsea Green 2018



Video Links